Why Your Food Business Needs Pro Cleaners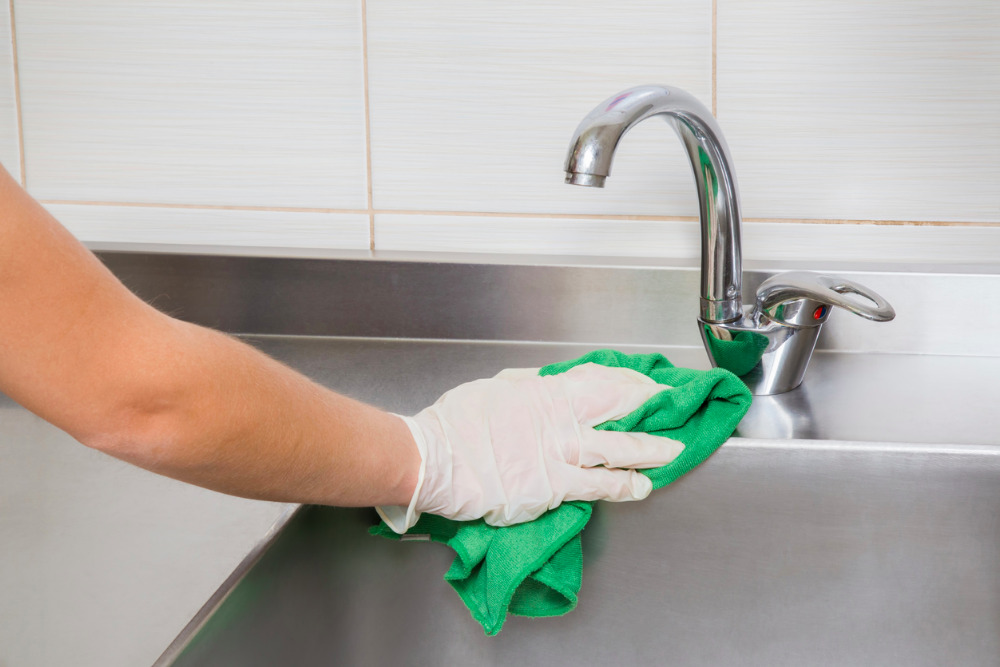 Food and beverage companies are eyeing the benefits of setting up facilities in Kansas City.
A bakery company announced earlier this year that it will relocate a distribution facility to Edgerton. Meanwhile, a beverage manufacturer shared its plans to build a plant in the area. They share the same reasons for settling in Kansas City: the convenience of the location for distribution. Local distribution centers can reach 85 percent of the continental US in just two days by truck.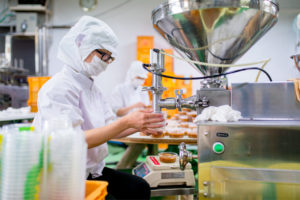 President Chris Gutierrez of KC SmartPort, an affiliate organization of the Kansas City Area Development Council (KCADC) that focuses on freight-based economic development, says these moves are only the beginning of a more vibrant economy. The greater Kansas City region will see a bigger volume of manufacturing and distribution projects in the future.
This prediction isn't all that surprising. The city has always been a prime location for food and beverage companies primarily because it has easy access to major ingredients, like flour, meat, and dairy products.
On a related note, local universities and research facilities warmly welcome cutting-edge food technology. As such, the rapidly changing industry is bound to bring in more manufacturers.
There is a diversity of food and beverage companies relocating and building facilities in the greater Kansas City region. But along with this growth comes competition, which means your manufacturing facility has to ensure the quality of every product you produce. And a critical part of meeting that goal is focusing on sanitation practices.
Food Technology: What to Clean and When to Hire a Professional
Without safety protocols concerning the handling of your products and the use of equipment in your facilities, you could face costly fines as well as product recalls and rejects. You may even expose your business to liabilities if a consumer gets sick from your product.
Workplace Sanitation Starts with Your Employees
According to estimates by the Centers for Disease Control and Prevention, around 48 million Americans get sick every year due to foodborne germs, like norovirus and salmonella. Foodborne illnesses are arguably the greatest challenges the manufacturing industry faces.
These illnesses may be the result of bacterial, viral, and parasitic infection and may also be the result of harmful toxins and chemicals that contaminate the food during production.
One way to prevent food contaminants from affecting your products is to educate and train your employees on the following:
Proper Cleaning and Sanitization of Equipment
Teach your crew about proper cleaning of food contact surfaces, equipment, and utensils that are used during the manufacturing process.
Basic Housekeeping and Maintenance
Teach your employees to clean after themselves, whether it is properly disposing of their trash or taking care of their mess in the break room.
Proper Food Storage
Food storage is a significant part of the production process in food and beverage manufacturing facilities. Educate your team about safe temperatures and proper times for storage.
The effectiveness of these cleaning and sanitation tasks depends on how well they are enforced. So in addition to proper education and training, you must strictly monitor whether they are being observed. Visual cues, like hand washing and no littering signs, also serve as constant reminders in maintaining cleanliness and orderliness in the facilities.
Bring in the Professionals for Sanitation and a Visible Clean
As a food and beverage manufacturer, you are responsible for teaching and training employees on basic sanitation. This includes keeping the workplace clean, observing proper garbage disposal, and proper handwashing, to name a few. But some things are best suited for professional janitorial services.
Your employees may observe the proper way to clear surfaces of food residues. But it isn't enough to leave the workplace visibly clean. Your manufacturing facilities and front offices need proper disinfection from stubborn food waste and bacteria. These include different types of oftentimes unseen waste:
Investing in Professional Cleaning Services
Food and beverage production facilities must maintain an effective and time-efficient sanitation program that protects employee health and prevents food contamination while also giving investors a good impression from the second they enter the front office. In this case, your manufacturing facility must observe strict sanitation routines and invest in stringent janitorial services.
At MC Janitorial, our professional team will get to know your business and processes before diving into the dirty work. We observe the size of your facility, the cleaning frequency it requires, the concerns that you need us to address, and your budget. Then, we proceed with a commercial cleaning job that:
Avoids microbial contamination and cross-contamination
Minimizes safety risks due to food waste and buildups
Meets sanitation standards
Maintains a tidy appearance
Our team has perfected our eco-friendly cleaning methods over the last three and a half decades. Our A+ accreditation with the Better Business Bureau backs this up. With us, your facilities are in good hands. Contact us today and get a free quote for cleaning services in Kansas City.