What To Look for In a Post-Construction Clean-Up in Overland Park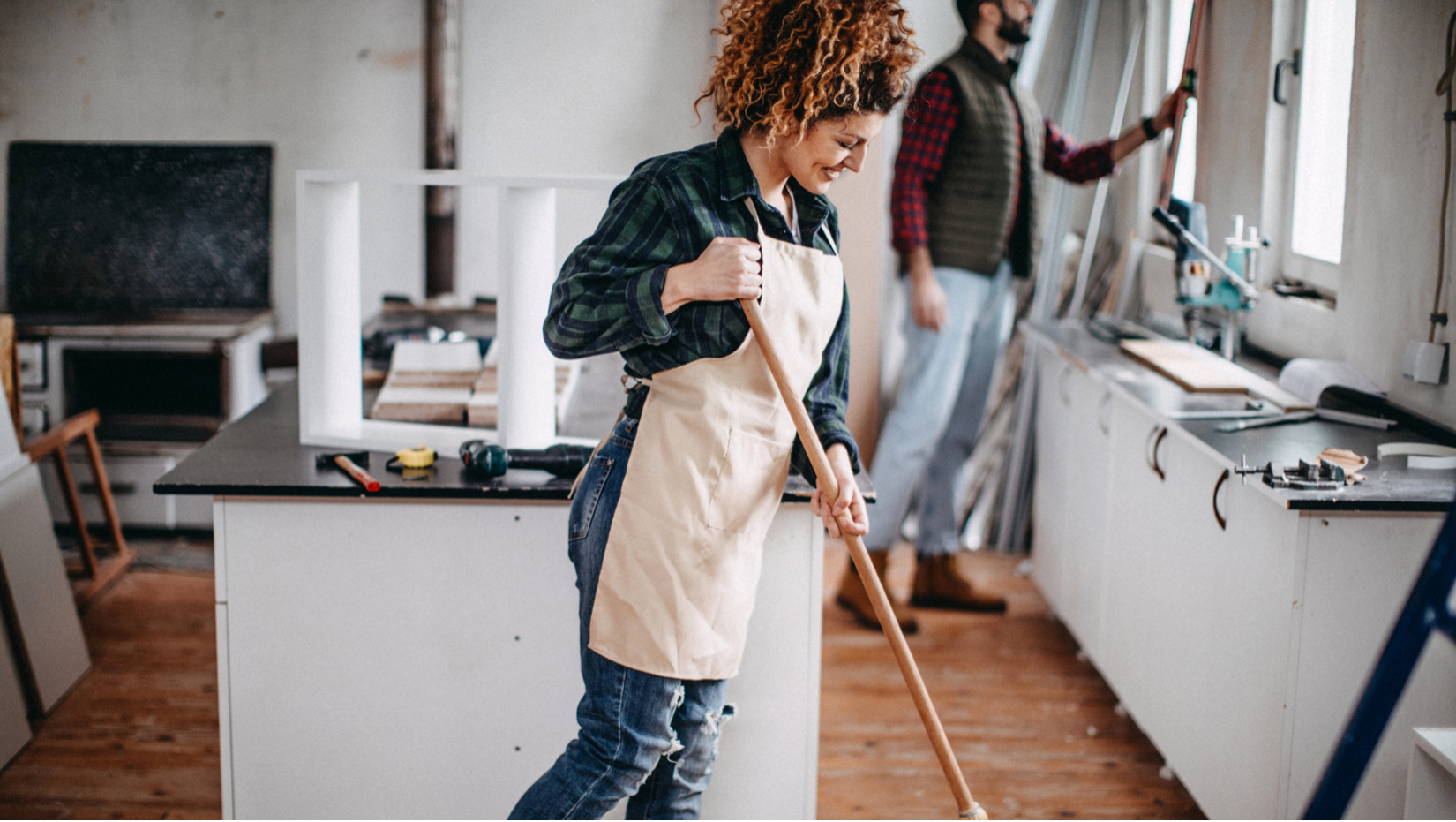 When a construction crew is finished with their remodel or new build, they can leave quite the mess behind. Many people think that after new construction, it is left clean and polished when a build is done; however, this is not the case.
Construction dust, materials, debris, and piles of junk are often left behind at typical construction sites. This is where it essential to have an Overland Park commercial cleaning service like MC Janitorial to finish the clean-up duties.
If you have been involved in a recent build or renovation, an excellent question to ask yourself is, "What things should I consider when hiring janitorial services in Overland Park to clean my home or office?" In this article, we will discuss some important things to consider.
Is there Flexibility?
Not every construction clean-up is the same. Some crews will leave behind wood and other construction materials that are expensive to move and disposing of them costs more money than most people plan for. While others just need janitorial services in Overland Park to come in and do a final cleaning once all the work has been finished. Whatever your site needs, it's important to find commercial property cleaning services in Overland Park that is priced to fit into your budget.

Do They Have Experience in Construction Cleaning?
Believe it or not, there are special products, skills, and experience that it takes to clean a construction site correctly. It is often a large job that requires special attention to detail—for instance, cleaning stickers off of new glass or knowing how to safely dispose of chemicals and materials left behind.
Regardless of who you choose, make sure they have this experience and a good reputation. Suppose they have worked for some big-name construction companies in your area. In that case, it might be a good idea to ask for feedback from those companies directly to make sure the Overland Park janitorial services they hired lived up to their reputation.
Are They Insured, Certified, and Approved by The Better Business Bureau?
Asking to see these documents is a perfectly normal request. Whatever cleaning company you decide to go with, make sure you see these documents are in hand and up to date.
At MC Janitorial, we are a well-respected Overland Park commercial cleaning service, a certified women-owned business, and accredited with an A+ rating from the Better Business Bureau. This ensures you will be getting the highest standard of clean and customer satisfaction available.
At MC Janitorial, we have helped numerous businesses in Kansas and Missouri clean up after renovations and new builds, and we are happy to help you! We leave all of our construction sites in pristine condition, resulting in countless happy customers. We are based in Olathe, KS but provide service to numerous communities throughout the Kansas City metro area.
Give us a call today at (913) 488-9211, or visit our website to sign up for a free quote. We look forward to providing an amazing cleaning service after your next big construction project is complete.