Janitorial Services in Overland Park for Healthy Office Buildings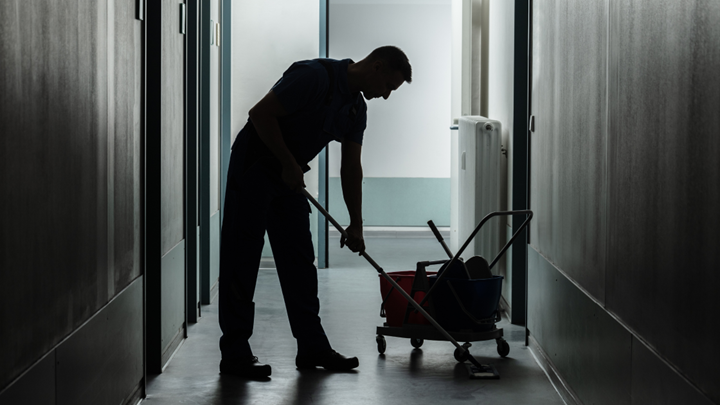 Janitorial Services in Overland Park for Healthy Office Buildings—A clean working environment means a productive one and that is all we want at work, isn't it? With more employees there is a lot more potential to create a bigger mess, isn't there? With our janitorial services in Overland Park you will never have to think about the number of people in your office every day creating a germy mess.
The more people you have coming through your office, the more you may need Overland Park janitorial services to help with your cleaning needs. High traffic areas such as bathrooms, breakrooms, and lobbies will be breeding grounds for germs. MC Janitorial's high-quality janitorial services in Overland Park can keep your office from looking dingy.
A commercial cleaning service in Overland Park gives businesses the advantage it needs to run efficiently. Our team at MC Janitorial can make your place look:
Pristine
Impeccable
Flawless
Germ-free
You want to wow your customers, and we are the company to help you do that. If customers glance around your office and see grime, they are not going to want to do business with you.
Overland Park janitorial services help increase productivity by keeping employees healthy and the office running at its full potential every day. A pleasant place to work makes everyone proud and keeps things positive.
This seems like no surprise, but a clean space keeps the germs out! Overland Park janitorial services use their green cleaning services in Overland Park to keep illnesses from spreading around the office. They improved the technique during the Covid pandemic and now have it down to an art.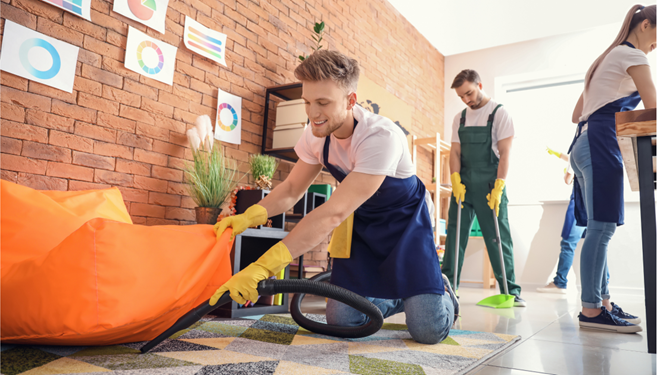 Here is a helpful checklist for your office to help keep it clean:
Daily Cleaning
Bathrooms
Trash & Recycling Removal
Flooring
Dust Removal
Stain Removal
Window & Glass
Weekly Cleaning
Office Furniture
Office Electronics
Heating Vents
Disinfecting Restrooms
Disinfecting Breakrooms
High-Frequency Touch Points
Monthly Cleaning
Spray-Buff Hard Floors
Surface Polishing
Semi-Annual Cleaning
Hard Flooring Finishing
Deep Cleaning of Heavy Traffic Areas
One-Time Cleaning
Deep Cleaning of all Areas
Disinfecting of all Areas
Bathroom Cleaning
The bathrooms are usually the most used place in the office, so it takes a lot of work to keep them clean. Bathroom cleaning requirements include:
Scrubbing the Toilet
Mopping the Floor
Disinfecting
High-Frequency Touch Points
Cleaning Sinks
Restocking Paper & Soap
Hiring janitorial services in Overland Park for your bathroom cleaning is the best way to ensure a thorough clean. Hire MC Janitorial for all your office cleaning needs.
SUPERIOR JANITORIAL SERVICES FOR COMMERCIAL CLIENTS IN KANSAS AND MISSOURI
CERTIFIED PROVIDER OF CLEANER AND HEALTHIER WORKSPACES IN THE KANSAS CITY AREA
NO LONG-TERM CONTRACTS
At MC Janitorial, we are a professional cleaning company that provides premium office cleaning services in Overland Park while striving to keep your retail space healthy and germ-free. We have a variety of cleaning options, including green cleaning services in Overland Park to keep your employees safe naturally. We also offer flexible scheduling to accommodate your business. Call us today at (913) 488-9211 or visit our website to fill out a contact form for a free quote. We look forward to showing you how our services can benefit your company today!