10 Amazing Products Used By Some of the Top Commercial Property Cleaning Services in Overland Park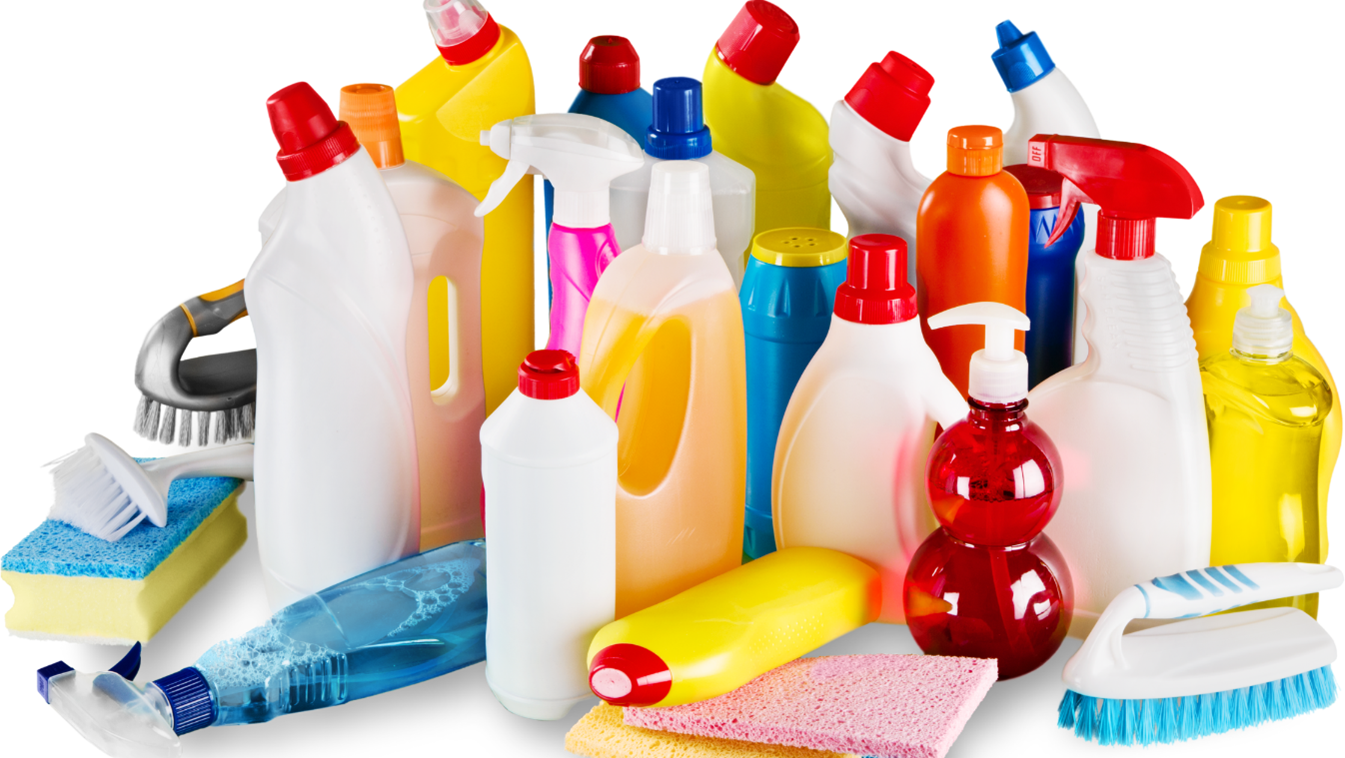 10 Amazing Products Used By Some of the Top Commercial Property Cleaning Services in Overland Park — In the bustling business landscape of Overland Park, cleanliness is not just a virtue; it's a necessity. Maintaining a pristine commercial property can have a significant impact on your business's success. To achieve this, professional cleaning companies like MC Janitorial rely on a carefully selected arsenal of top-notch cleaning products. In this blog, we'll introduce you to 10 of the top cleaning products used by commercial property cleaning services in Overland Park, shedding light on their effectiveness and the role they play in keeping businesses spotless.
Multi-surface disinfectant cleaners are a cornerstone of commercial cleaning. They effectively eliminate bacteria, viruses, and germs from various surfaces. In Overland Park, where health and safety are paramount, MC Janitorial relies on EPA-approved disinfectants to ensure a clean and hygienic environment. These cleaners are especially vital in shared spaces like restrooms, breakrooms, and high-touch surfaces, such as doorknobs and elevator buttons.
Microfiber cleaning cloths are essential tools for commercial cleaning companies. Their microscopic fibers trap and remove dirt, dust, and grime efficiently without leaving streaks or lint behind. Our janitorial services in Overland Park use high-quality microfiber cloths. Using the best cloths results in a thorough and streak-free cleanliness. Microfiber cloths work well on surfaces like glass, countertops, and desks. These cloths are not only effective but also environmentally friendly, reducing the need for disposable wipes and paper towels.
An all-purpose cleaning solution is a versatile workhorse in the cleaning industry. It's used to clean a wide range of surfaces, from floors and walls to appliances and furniture. In Overland Park, where businesses have diverse cleaning needs, MC Janitorial relies on eco-friendly, pH-balanced, and non-toxic all-purpose cleaners. These solutions not only ensure a sparkling cleanliness but also prioritize the safety of employees and visitors.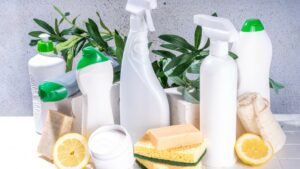 Overland Park's commercial properties often have expansive floor areas that require specialized care. MC Janitorial uses industrial-strength floor cleaners to tackle a variety of flooring types, such as:
These cleaners are formulated to remove stubborn stains, dirt, and grime. They also preserve the integrity and appearance of the flooring. The result is floors that look pristine and last longer, creating a positive impression for anyone who walks through your doors.
In commercial kitchens and food service establishments, grease and grime can accumulate quickly. Heavy-duty degreasers are indispensable for tackling these tough messes. Our janitorial services in Overland Park include powerful degreasers to cut through grease, oils, and baked-on residues. These products are essential for maintaining a clean and safe kitchen environment, ensuring that your business complies with health and safety regulations in Overland Park.
In a city as vibrant as Overland Park, clean and streak-free windows and glass surfaces are a must. MC Janitorial uses professional-grade glass cleaners to achieve exceptional transparency and shine. These cleaners are formulated to remove fingerprints, smudges, and even hard water stains, ensuring that your windows and glass partitions always look their best.
Restroom cleanliness is a top priority for commercial property cleaning companies in Overland Park. Professional toilet bowl cleaners are crucial for ensuring that toilets are not only clean but also free from stains and odors. MC Janitorial employs effective toilet bowl cleaners for our janitorial services in Overland Park. Not only do these disinfect, but they also leave restrooms smelling fresh and inviting, creating a pleasant experience for employees and visitors.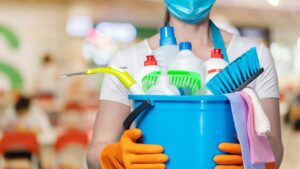 A powerful and reliable vacuum cleaner is an essential tool for maintaining clean and healthy indoor air quality. MC Janitorial invests in commercial-grade vacuum cleaners equipped with HEPA filters to efficiently remove dust, allergens, and pollutants from carpets and floors. These vacuums not only enhance the cleanliness of your business but also contribute to a healthier workspace, reducing the risk of allergies and respiratory issues among employees.
Stainless steel surfaces are a common sight in commercial kitchens and restrooms. Keeping them clean and free from streaks can be a challenge, but professional-grade stainless steel cleaners make the task easier. MC Janitorial uses specially formulated stainless-steel cleaners to remove:
Smudges
Fingerprints
Water Spots
This attention to detail ensures that your business maintains a polished and professional appearance.
Unpleasant odors can quickly tarnish the reputation of your commercial property. To combat this issue, MC Janitorial employs effective odor eliminators designed to neutralize and eliminate odors at their source. These products are crucial for maintaining a fresh and welcoming atmosphere, especially in areas like restrooms, breakrooms, and common spaces. Our odor eliminators leave your property smelling clean and inviting, enhancing the overall experience for everyone who enters your doors.
In Overland Park, where cleanliness and hygiene are paramount, MC Janitorial stands as a reliable partner for businesses seeking top-notch cleaning services. The use of these top 10 cleaning products ensures that your commercial property remains immaculate, creating a positive impression and a healthy environment for employees and visitors.
Contact MC Janitorial, one of the tops Overland Park janitorial services, today. You will experience the transformative power of professional commercial cleaning. We're committed to keeping your business spotless and thriving in the heart of Overland Park.

At MC Janitorial, we are one of the top Overland Park commercial cleaning services and we strive to keep your retail and office spaces healthy and germ-free. We have a variety of cleaning options, including green cleaning services in Overland Park to keep your employees safe naturally. We also offer flexible scheduling to accommodate your business.
Call us today at (913) 488-9211 or visit our website to fill out a contact form for a free quote. We look forward to showing you how our services can benefit your company today!