Why Fogging Your Office with Lenexa Commercial Cleaning Services After a Virus Outbreak is Important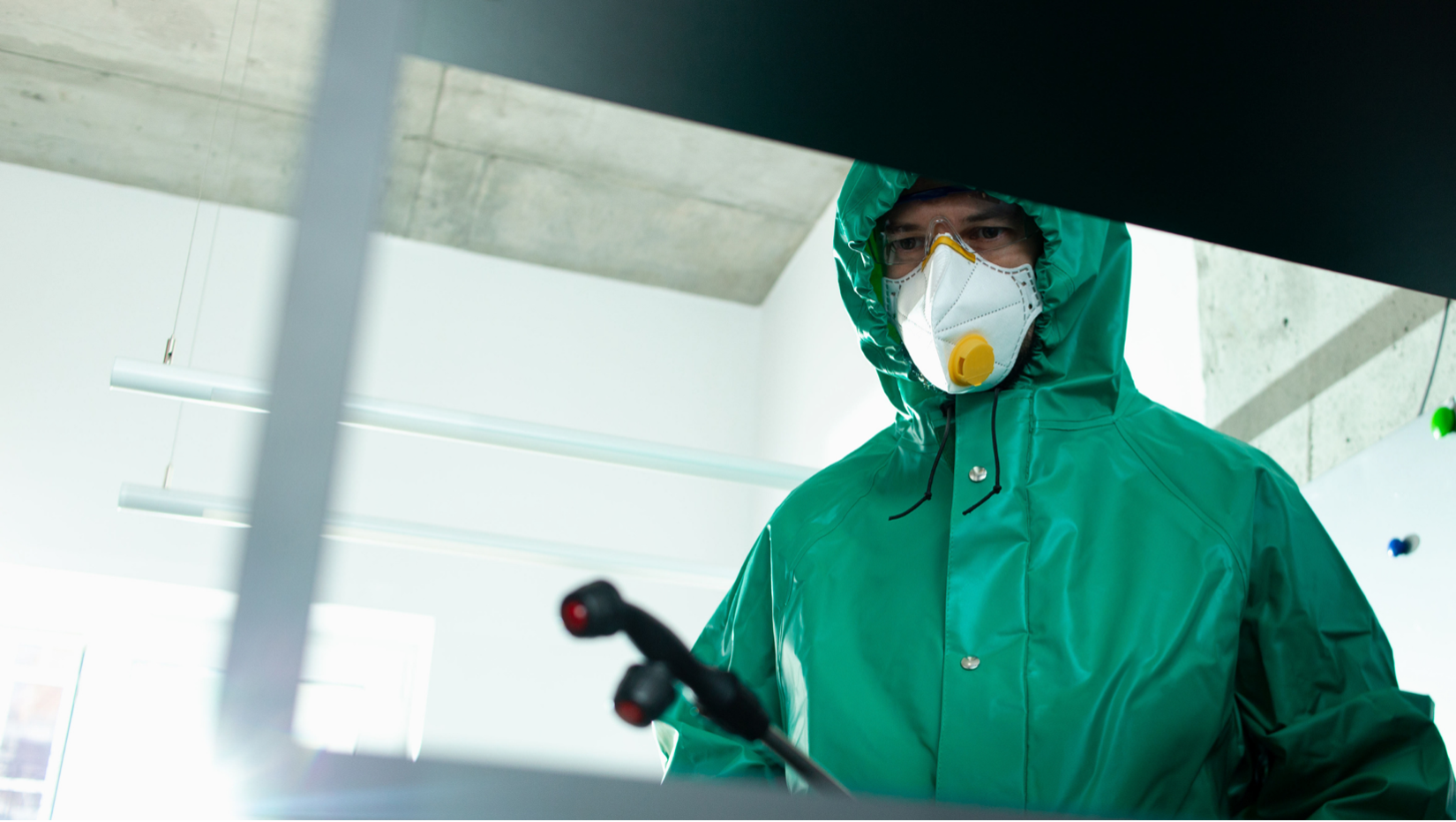 Most businesses that have brought employees back to work have discussed how they can keep their employees and customers safe. With the spread of COVID-19 and other things such as flu and cold viruses making a comeback, having your office cleaned by commercial cleaning services in Lenexa is essential. Not only are they experts in disinfecting and sanitizing, but they also know the best products to use, how to use them, and where to apply them to make the most significant impact.
According to a popular Lenexa commercial cleaning services, workplaces are a breeding ground for many illnesses. This is because of the wide range of people who often come together every day and use the same things, such as copiers, breakrooms, and restrooms.
When not properly cleaned and disinfected, you could lose valuable employee time if an outbreak occurs. You could potentially have to shut your doors for days or weeks as everyone recovers and your offices are thoroughly cleaned. You will most likely avoid this kind of complete shutdown experience when your office is cleaned regularly.
This article will discuss the benefits of hospital-grade disinfectant fogging and why it might be a good idea for your office.
What are some of the biggest advantages to hospital-grade fogging with MC Janitorial Services in Lenexa?
The fogging will reach some of the spaces in your offices that are often forgotten or hard to reach.
This can include ceiling fans, vents, tops of cabinets, walls, ceiling, and carpets, just to name a few. Fogging is a much quicker and more efficient way of killing germs that could be lurking in your office.

Fogging is a great way to disinfect your office furniture and equipment without having to move it.
If you have ever tried to clean an area, you know that many things can live in hard-to-reach places. When working in an office, it can be hard to move things while employees are trying to work. This is where fogging comes into play as a great option. Whenever your office is empty, fogging can be done so that your employees and customers can walk into a sanitized office that's safe thanks to professional Lenexa janitorial services.
Fogging is a timesaver with all the benefits of traditional disinfecting.
Fogging usually takes minutes compared to hours of traditional office cleaning services in Lenexa. Efficient cleaning can give you and your staff more time to focus on your daily workplace operations.
At MC Janitorial, we offer commercial cleaning services in Lenexa that are unmatched by competitors. We offer our current customers a discounted price for fogging, and new customers will get their first fogging for free! This is an excellent opportunity for employers to sign up and try out a service first and experience all the benefits it will give your office.
Our promise to you is we will always deliver a cleaner and healthier facility and work environment with a hassle-free experience. Let us prove it to you! Give us a call today at (913) 488-9211, or visit our website to schedule a free quote. We look forward to assisting you.