6 Reasons to Hire the Best Commercial Cleaning Service in Overland Park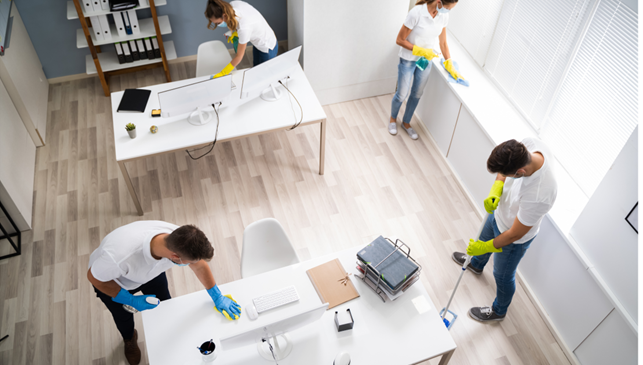 6 Reasons to Hire a Commercial Cleaning Service in Overland Park — Is a commercial cleaning service in Overland Park worth the money? Every business owner that is even a little bit savvy will tell you, you have got to invest in yourself to make money. As it turns out, investing in an Overland Park commercial cleaning service is definitely worth it in a lot of impressive ways.
Would you like to know more about hiring a cleaning service in Overland Park? Here are six reasons why you should:
Here is some big news. Your work environment impacts your mental health. If your office isn't a clean and inviting space, your employees can feel strained, weary, or lazy. It may seem insignificant, but a clean environment will boost morale and make employees productive.
A cleaner environment keeps everyone from getting the seasonal flu and Covid. Since you can't rely on everyone to wash their hands and take other preventative measures, a professional cleaning service is your best defense against germs. If germs are spread around the office all the time, people will not be sick as often. Fewer sick employees mean greater output.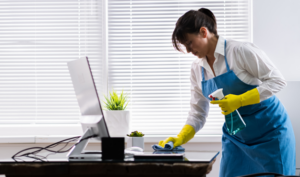 When customers walk in the first time, that impression is the best and only chance you have to keep them as customers. I'm sure you have walked into a dirty restaurant and walked right back out/ If a business can't take care of its own office space, how are they supposed to take care of their customers' needs correctly?
You will never have to worry about having the right kind of equipment to clean your office properly. The best part of hiring an Overland Park Commercial cleaning service is that they will bring all the necessary tools to get the job done right. Since MC Janitorial always comes prepared, you'll never have to worry about spending more money when you run out of cleaning products.
Mold is a serious issue that threatens every building. Mold takes only 24 hours to start growing. That means your office could be dealing with a large infestation in no time. Worst case scenario mold spores could find their way into your air conditioning system.
Maybe you can do an okay job of cleaning, but MC Janitorial knows all the secrets to get an impressive shine.
Since dirt and dust can get worsen each day, neglecting hard-to-reach spots eventually make the rest of your office look dingy.
SUPERIOR JANITORIAL SERVICES FOR COMMERCIAL CLIENTS IN KANSAS AND MISSOURI
CERTIFIED PROVIDER OF CLEANER AND HEALTHIER WORKSPACES THROUGH THE KANSAS CITY AREA
NO LONG TERM CONTRACTS

At MC Janitorial, we are a commercial cleaning service that also offers premium office cleaning services in Overland Park. It is our job to keep your business healthy and germ-free. We have a variety of cleaning options, including green cleaning services in Overland Park to keep your employees safe naturally. We also offer flexible scheduling to accommodate your hours of operation.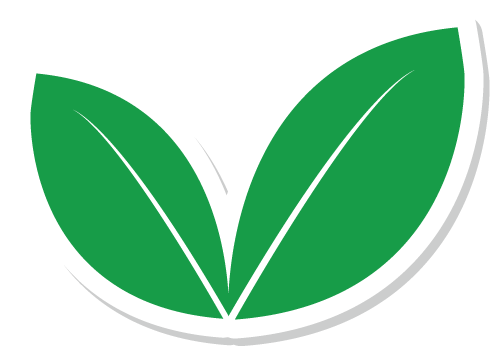 Call us today at (913) 488-9211 or visit our website to fill out a contact form for a free quote. We look forward to showing you how our services can benefit your company today!