Hiring a Commercial Cleaner for Your Restaurant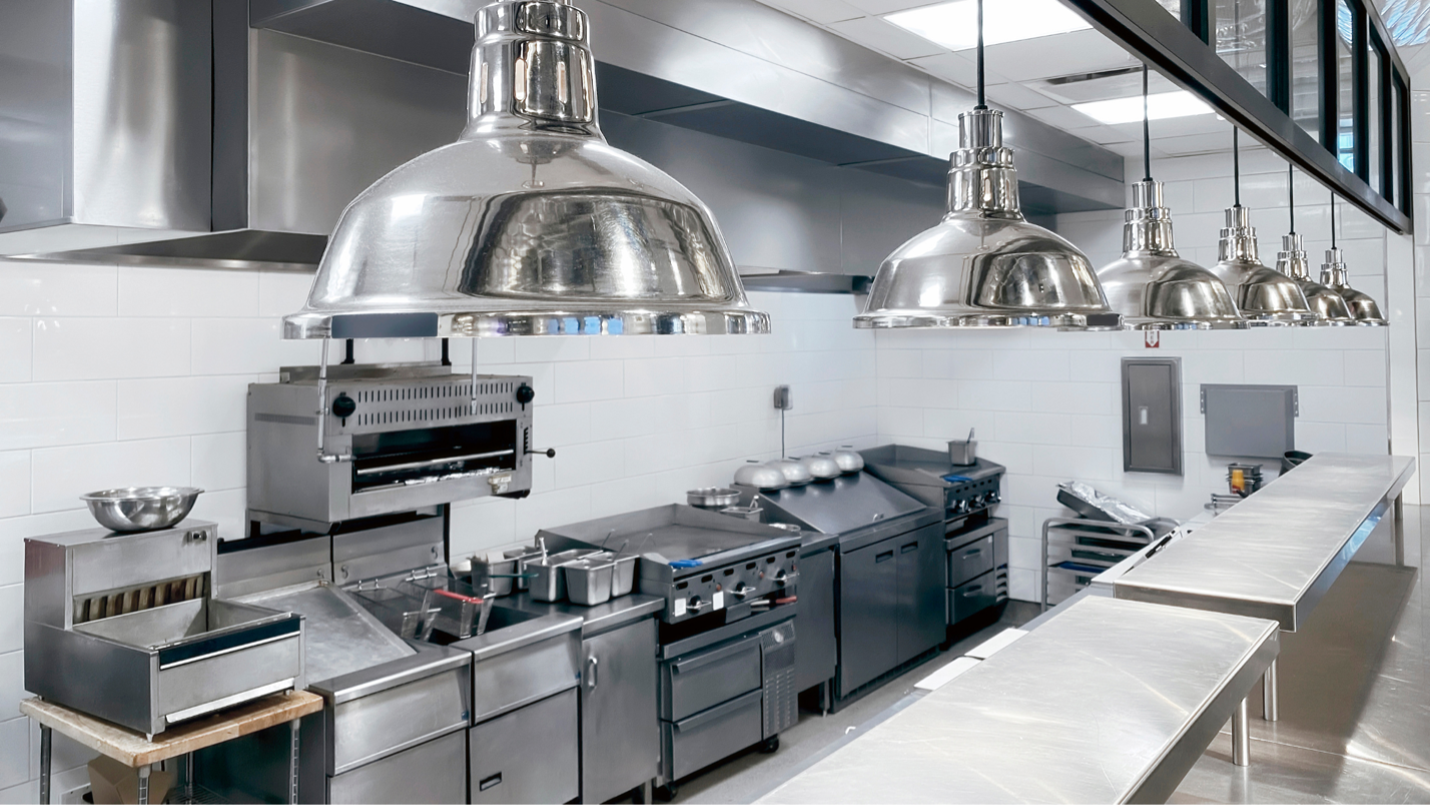 Owning your own restaurant comes with a multitude of jobs. Thoroughly cleaning an industrial kitchen and properly sanitizing public eating and restroom areas is an enormous task best left to professionals. At MC Janitorial, we provide janitorial services in Overland Park to area restaurants and pride ourselves on delivering a clean and healthy facility for your customers. Our process is hassle-free and catered to your restaurant's schedule. Here are a few advantages to hiring a commercial restaurant cleaning service:
Any restaurant owner knows that you often wear more hats than what you have time for. Spreading yourself too thin takes precious time away from areas needing specific strategizing on the business side or restaurant kitchen operations. Deep cleaning your restaurant takes time, labor, and specific cleaners to do the job correctly. Hiring Overland Park janitorial services, MC Janitorial, will give you back precious time and labor that you can allocate to something more pressing. It also provides more time for your employees to focus on activities that promote your restaurant or things like food prep and customer service operations.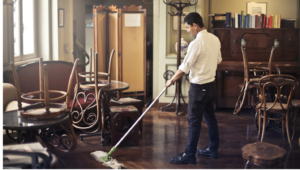 SAVES YOUR ENERGY AND RESOURCES
There are limited hours in the workday, and most employees have to pick which task they have time for. Cleaning often gets pushed to the wayside as demand from customers increases. Taking time to deep clean a kitchen or bathroom when your employees could be providing customer service or food prep is a waste of your resources. A bonus is you can be assured that you will pass all health guidelines at any moment and avoid inspection fines.
Not only will you have Overland Park janitorial services scheduled around your business hours, but we will also provide efficiency. The quality of a professional cleaner is unmatched by a rushed employee with little time or the proper equipment. Having a clean facility keeps your employees and customers safe from things like oil fires, slippery floors, the spread of germs; the list is endless but can be avoided with the aid of janitorial services in Overland Park. Having a clean facility also increases customer satisfaction, trust, and increases the likelihood that they will revisit. There are standards for cleanliness and sanitation, and knowing these takes experience, and our cleaning crews are up to date on current regulations regarding sanitation.
At MC Janitorial, we offer Overland Park janitorial services to area restaurants and cater our cleaning and janitorial services around your individual needs and schedule. Call us today at 913-780-0731 or visit our website today to get a free quote.