Three Cleaning and Organizing Tips During Your Lenexa Office Move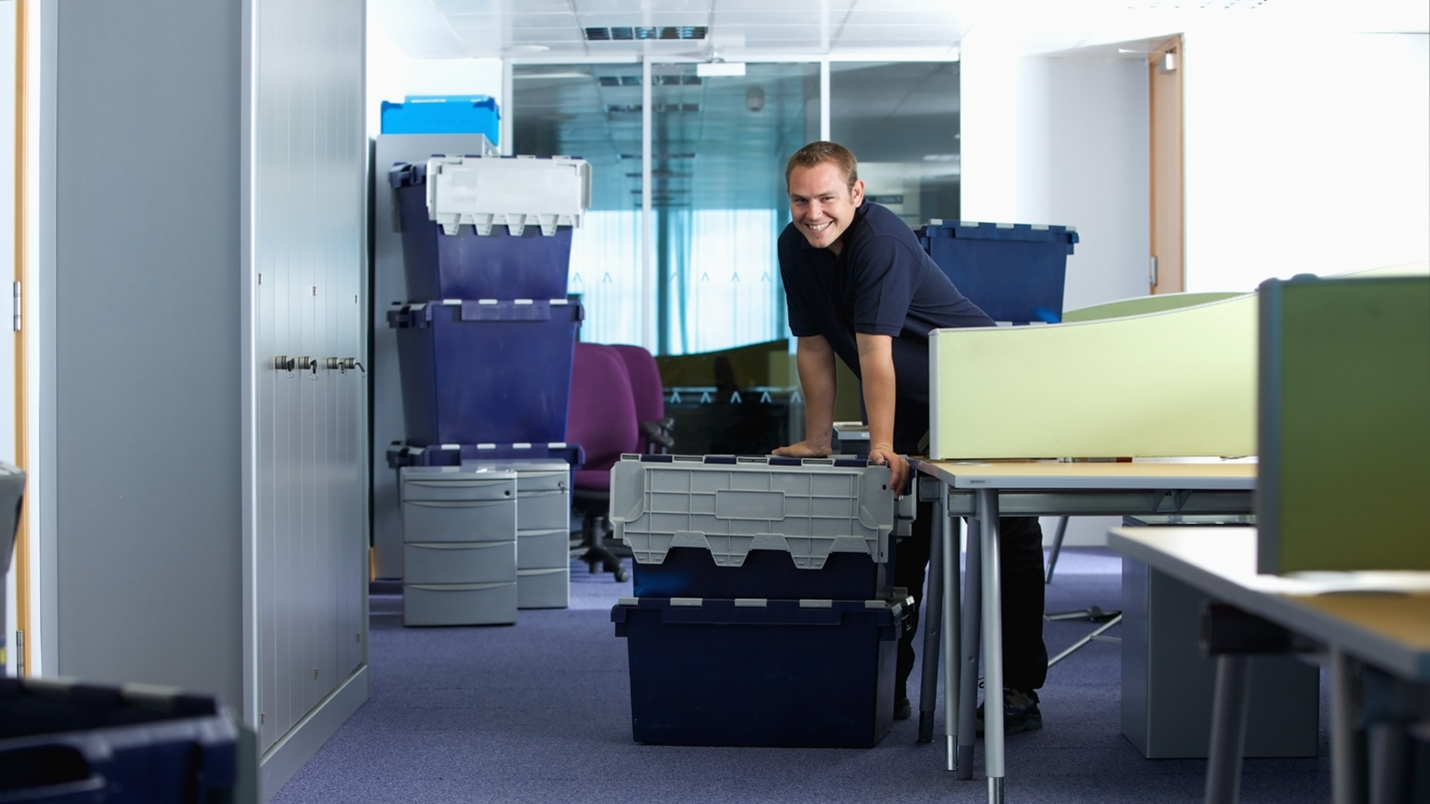 The rise of the Covid-19 pandemic has forced many companies to leave their offices empty, and their employees are working from home. This has caused numerous employers to begin removing cubicles, moving out of their office completely, or moving into much smaller office spaces.
Many companies are now wondering, "how do I clean for an office move?" Lenexa office cleaning services have stepped in to help companies in the moving process. Here are three important tips from Lenexa commercial cleaning services on cleaning and preparing an office for a move.
Pack Everything Into Boxes
The first step in nearly any move is to get everything organized and labeled, and using boxes is a great way to do this. Packing boxes will get all the clutter contained and off of the surfaces you need to wipe down. This is also an excellent time to go through all your items and see if you want to keep them or if it's a good time to donate or even throw them away.
There are so many professionals that want to keep an article or book for when they get a chance to read it but can never seem to find the time. Take some to evaluate if you really think you will utilize the items you are packing, then throw away or donate anything that will not be used.

Move Boxes Into an Open Area to Allow for Proper Cleaning
Make sure the boxes are clearly labeled and get them into a central space. This will allow you to clean individual offices, cubicles, and shelves much easier. If you hire commercial cleaning services in Lenexa to do the cleaning for you, having those boxes out of their way will allow them to clean the area more efficiently.
As you swipe the top of cabinets, ceiling fans, and drawers, you will most likely drop dust, crumbs, and other debris down to lower levels as you work. This means you will want to vacuum or mop your flooring last.
Knowing this, make sure to start at the highest surface, use cleaner and a microfiber cloth to wipe down all surfaces, making your way to lower surfaces and drawers. Then, sweep up any debris and if you have hard surface floors. Finally, do a thorough mop to finish the job. This process will ensure that you don't have to go back and re-clean areas again, which wastes time and effort according to the top Lenexa office cleaning services.
MC Janitorial has been providing janitorial services in Lenexa for years and will help your office get the professional shine you need. Our high standards for clean and healthy workspaces have made us a trusted cleaning service for over 35 years.
Give us a call at (913) 488-9211 or visit our website to fill out a form for a free quote on our services. We promise to deliver a cleaner and healthier facility for your workspace.