Spring Cleaning Tips for Your Office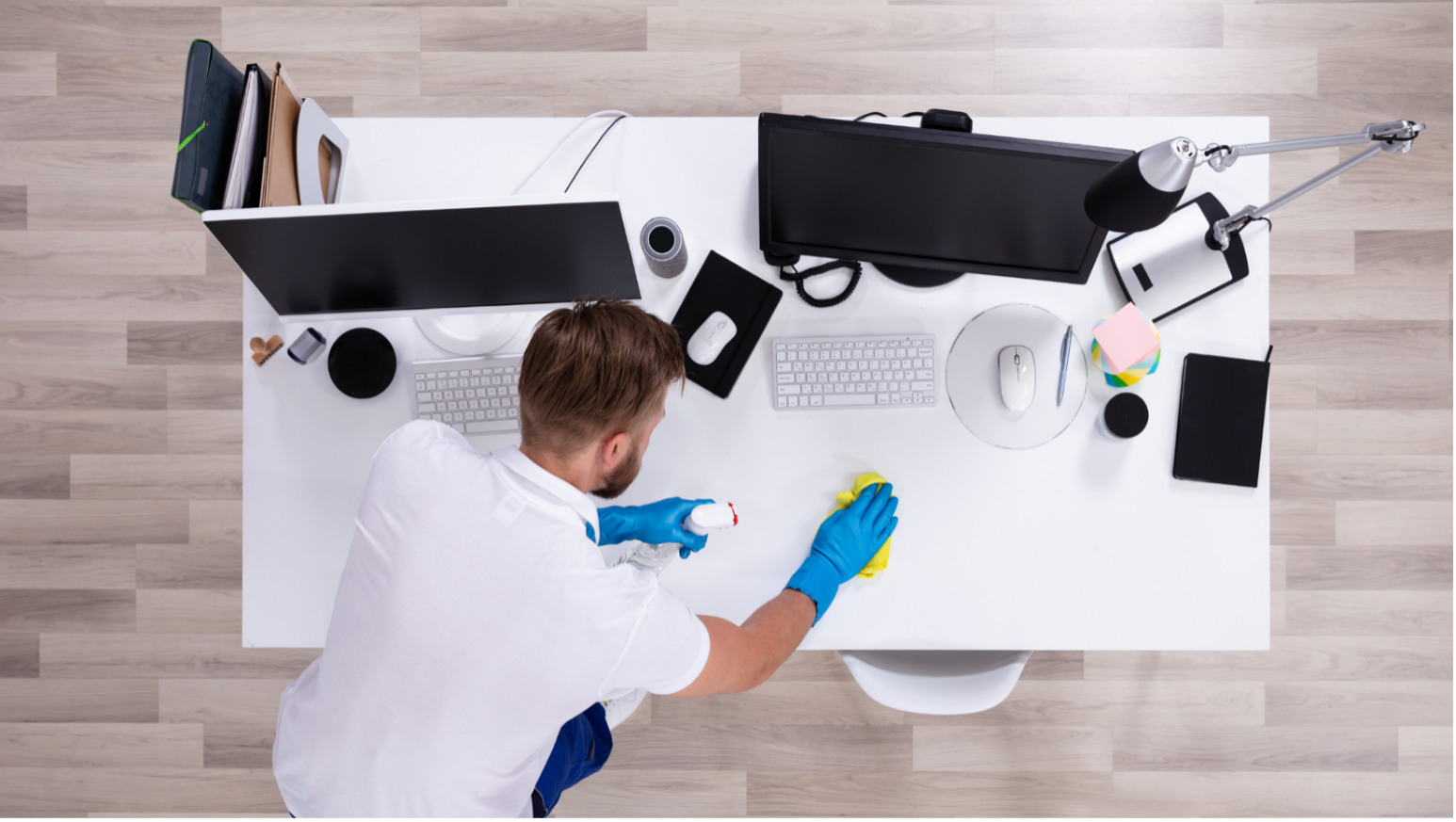 Having a clean office has been proven to increase positive morale and increase productivity in your business. A clean workspace is a great way for business owners to provide an environment that increases performance for their employees.
At MC Janitorial, we offer a wide variety of cleaning services for our clients. In this article, we'll discuss three of most important areas of focus when it comes to cleaning your office.
When you hire janitorial services in Overland Park, you are raising the bar for cleaning. There are so many dangers when it comes to a dirty office. is the spread of germs throughout the office. During the spring, many people let their guard down when it comes to spreading illness. However, Overland Park janitorial companies often see an uptick of new clients looking for a good cleaning to stop germs in their tracks. Services like disinfectant fogging services in Overland Park are a great option if your staff has been hit hard by the flu, viruses, or other illnesses.
Janitorial services in Overland Park can also boost the morale of the workplace. No one wants to come into a dirty and messy office every day. Studies have shown that when the office is clean, smelling good, and organized, employees are happier and tend to work harder and take more pride in their work. Hiring a commercial janitorial company in Overland Park for regular cleanings will benefit everyone, including your customers.

Any time you have a property that is well maintained, your customers will see how much you value your business. Have you ever walked into a business that seemed messy or ran down? You and many other customers notice this and are less likely to give their business to a place that is not well maintained.
It is important to take that extra step and hire a professional cleaning service like MC Janitorial. Our cleaning experts will make your business an inviting place that customers will want to come back to over and over.
If you own a hospital, doctor's office, or just want a natural cleaning solution, it might be time to choose a green cleaning service in Overland Park. This is a great way to protect all the people that walk through your doors from harsh chemicals.
Green cleaning products are especially beneficial to individuals with compromised immune systems or employees with asthma and allergies. A green clean is a great way to have a clean office and protect the environment at the same time.
At MC Janitorial, we offer some of the best janitorial services in Overland Park, and we know that a clean facility contributes to a healthier environment for everyone. We deliver a hassle-free experience so that your daily operations are never interrupted.
Our staff is trained to understand the unique needs of different types of facilities to make sure and deliver the best clean possible. Call us at (913) 488-9211 or visit our website to fill out a contact form for a free quote.
We look forward to delivering a spotless clean for your facility!