Should I choose Janitorial Services or Commercial Cleaning Services?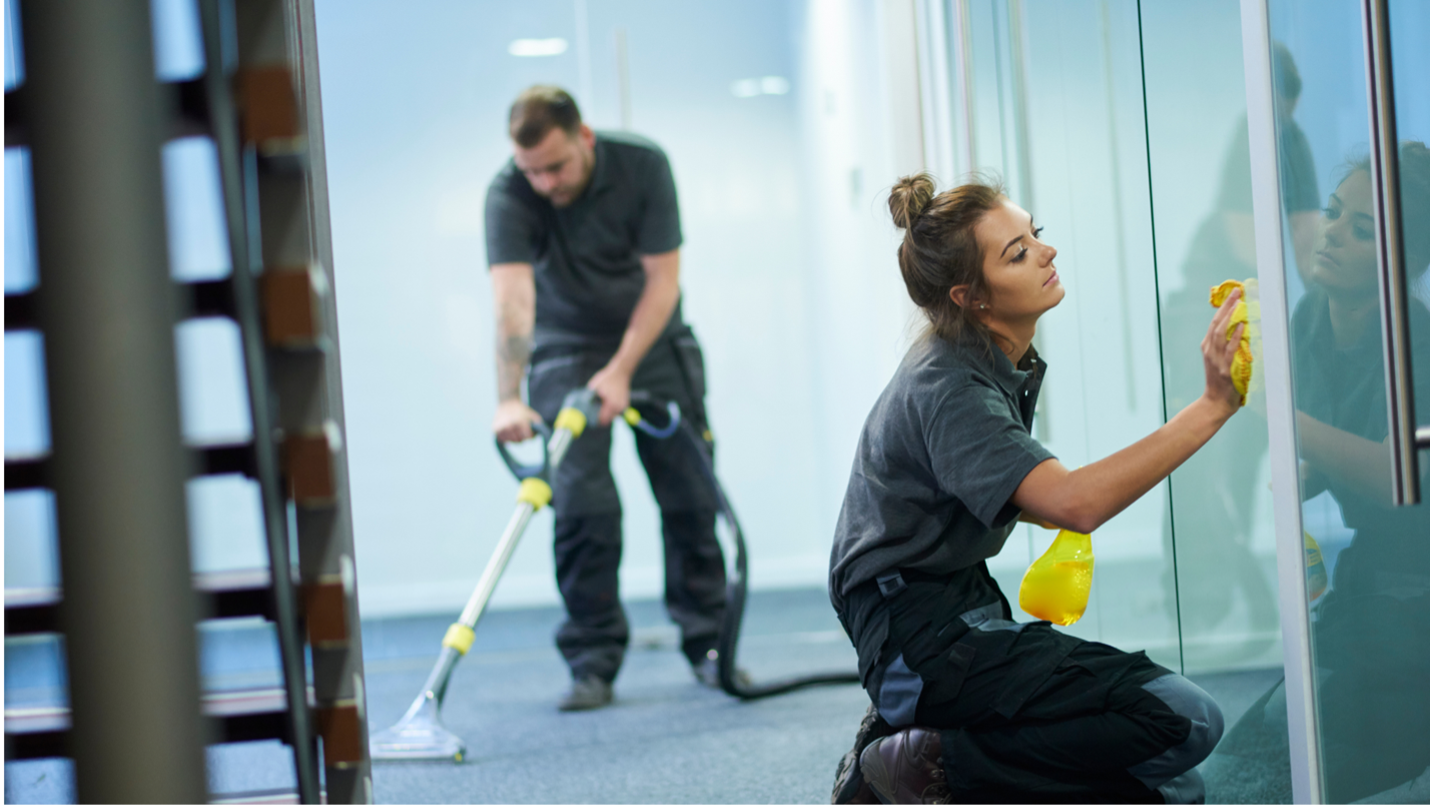 There is a big difference between janitorial services and commercial office cleaning services. Knowing the difference is important as a business owner because how others see your business as they walk in oftentimes influences whether they come back. Having a clean work environment also keeps employees healthier and working and happier to come to work. We hope to explain the difference so you can see which or both you need for your company.
So, What's the Difference?
Although both are used in order to main the property, they have different purposes.
Janitorial cleaning services in Overland Park are used for the day-to-day cleaning and are small areas at a time. Commercial office cleaning is a much large scale clean and is usually done annually or quarterly. To give a good example of the difference between the two is a janitorial service would be wiping the handles of the fridge, a commercial cleaning service would be taking everything out of the fridge, pulling it away from the wall, and scrubbing it from top to bottom.
By knowing the difference between the two, you will know which service is better for your business. It might be one or the other or both.
Janitorial Cleaning Service
Janitorial cleaning services in Overland Park are great for areas that have a lobby and are open to the public. Having a clean office space can often turn people towards or away from your office. Companies choose to have a janitorial service come in daily, weekly, or biweekly, depending on need and budget. At MC Janitorial, the best janitorial cleaning service in Overland Park , we can give estimates and determine the need to get you the best service possible for the price. Some examples of Janitorial Services might be:
Office cleaning & dusting
Restroom cleaning
Cleaning and sanitizing conference rooms, waiting for lounges, breakrooms, and kitchen
Sweeping and mopping of floors
Vacuuming
Emptying trash cans

Commercial Office Cleaning
When considering Overland Park commercial office cleaning, you should have an idea of a larger-scale cleaning job in mind. This could include cleaning office chairs or carpets. There is a lot of office commercial cleaning that can take place over longer periods of time. We have listed a few ideas to get you started on thinking about how your office might benefit:
Deep carpet cleaning
Tile and grout cleaning
Furniture and upholstery cleaning
Window washing
Power washing your entryway or side of your business

Whether you are looking for janitorial cleaning services in Overland Park or commercial cleaning services in Overland Park, MC Janitorial is happy to help! Call us at 913-780-0731 or visit our website to learn more about the services we offer.