Holiday Office Party Tips from a Top Olathe Janitorial Service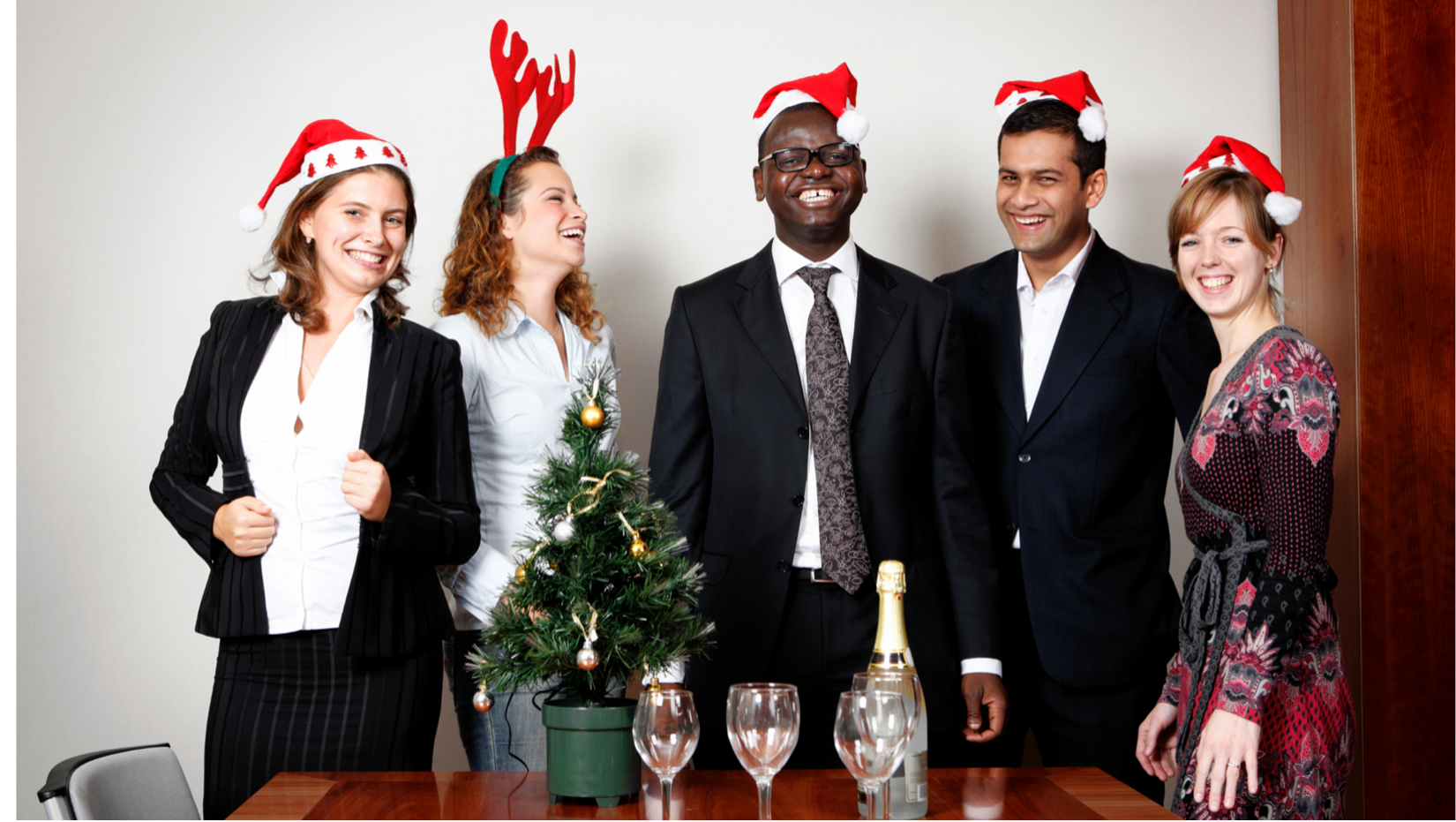 Holidays are always a busy time for everyone. Seeing the end of the calendar often brings pressure to finish the year strong and finish tasks that have been pushed off. Making time to celebrate the season and look back on the accomplishments of the year is a great gift to give employees. Holiday parties are a great way to accomplish this.
It's also a great time just to take a break from the stressors of work and enjoy the company of your co-workers. Suppose you plan on having an office party. In that case, MC Janitorial, a commercial cleaning service in Olathe, has a few tips and pointers to consider when planning your next office holiday party.
Before Your Office Party
As a leader in Olathe green cleaning services, MC Janitorial knows that before you have an office party, the office should be thoroughly cleaned. It's a good idea to safely clean all surfaces that food will be served or eaten on. However, you can't just use any cleaner where food consumption takes place. Use a cleaner that both sanitizes and cleans the surfaces but will also keep everyone healthy during your holiday party.
Also, make sure and have plenty of trashcans on hand. This is a common mistake that party planners make because they're too busy organizing so many other items. When people can't easily find a trash can, they set down their cups and trash on any surface they can find.
When guests can't find a trash can, it results in trash being strung all around the room. It typically results in quite a mess for the party planner to clean up. A good rule of thumb that commercial cleaning services in Olathe recommend is having a trashcan at eye level at any location of the room.
Another tip that will result in a easier cleanup for everyone; use disposable tablecloths, decorations, cups, and utensils. When you are relying on your employees to clean up, or you must do it yourself, the convenience of throwing everything away is just much easier.
Also, remember many people are still on high alert regarding Covid-19. Throwing everything away after your party is typically the safest route to go to limit the spread of harmful germs, bacteria, or viruses.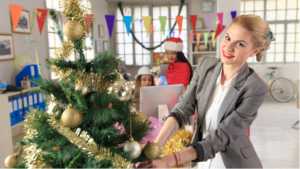 After the Party
The first step is to take out all the trash from the party that you can gather up. Empty all the trash bins and take the extra ones you brought into the party out of the space. This will allow you to move more freely and clean the floors properly.
Remove any remaining decorations that are hanging or sitting on top of surfaces. This way, any debris that is left over will be removed before you vacuum and clean surfaces. After all the food, décor, and trash are removed, it's time to wipe down all surfaces. With the help of an Olathe commercial cleaning service, this step is easy.
Thoroughly wipe down and disinfect the surfaces of the office. To play it safe, using green cleaning services in Olathe is a great option to make sure you clean without affecting your employees' breathing. Green cleaning products are a great way being sure that surfaces are safe where people gather for lunch or breaks.
Next, run a vacuum over the surface of the floors; and if it's a hard surface, it can be cleaned with a mop. If you have carpet and there are stains, you will have to spot treat the carpet. Commercial janitorial companies in Olathe are a smart choice for these treatments because they know the proper way to handle them.
At MC Janitorial, we offer an Olathe janitorial services that will leave your office spotless and safe for everyone before and after your holiday party. We raise the bar on cleanliness and provide you with a maximum clean.
Give us a call at (913) 488-9211 or visit our website for a free quote on our services. We offer both one-time and regularly scheduled convenient cleaning services for your commercial space.