The Ultimate Office Cleaning Checklist
There are cleaning companies that just remove dirt and offensive odors. And then there are those that leave your office immaculate and spotless, removing both visible and invisible grime. Naturally, you want to partner with the latter — a company that goes above and beyond its duties, making sure you have not only a clean workspace, but also a healthy environment.
Choosing a cleaning company boils down to how much attention the cleaners pay to each area. Since the health and productivity of the employees are at stake, the cleaning job shouldn't be compromised, and your cleaning service should be able to prove the quality of their work.
The Fool-Proof MC Janitorial Office Cleaning Checklist
Our experts, who have a wealth of experience in cleaning Kansas City offices, have compiled the ultimate office cleaning checklist. This contains everything that a cleaning company should do in your place of work.
Area 1: Main Office Areas, Lobbies, and Conference Rooms
The workspace is where the bulk of the revenue-generating activities take place, that's why it has to be free from harmful bacteria and dirt that could get in the way of working. These are the things that great cleaners handle in the space where employees are day in and day out:
Drinking fountains must be thoroughly disinfected and cleaned. Although many may employees bring water bottles into the office, drinking fountains are still utilized and can harbor a lot of germs and bacteria.
Empty all trash containers and replace liners. Regularly clean the trash can, making sure that the container itself doesn't have trash and food particles stuck on its exterior.
Dust chairs, office furniture, picture frams, ledges, and window sills. Dust can irritate airways and provoke allergies so it is important to make sure that these office areas/items are thoroughly dusted.
Spot clean wall switches and door frames.
Area 1.2: Office Windows, Doors, and Floors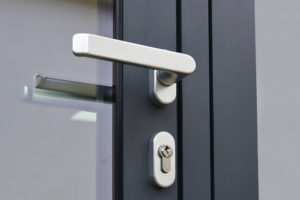 Dirt and grime often go unnoticed in high-traffic areas. Because many people tread in these places, they have to be ultra-clean all the time.
Windows
Professionals use special glass cleaning solutions to wipe off the smears and water spots. They use soft pieces of cloth to avoid damaging glass stickers and leaving lint behind.
Use special tools, like a squeegee, to reach the edges of the glass windows.
Dust and wipe window treatments. Remove cobwebs from the pole rods and window frames.
Doors
Like glass windows, glass doors are cleaned with a special glass cleaning solution. The handles for all doors, glass or otherwise, need to be thoroughly wiped and sanitized to avoid bacterial transmission.
Floors
Sweep and mop the floors using tools and products that suit the type of flooring.
Vacuum the carpets, remove their stains, and leave them soft and fragrant.
Area 2: The Kitchen
Your employees go to the kitchen to take a well-deserved break. Moreover, this is where they eat, so it has to be as spotless as possible. Great cleaners clean it with great care.
Sinks and Countertops
Remove all food particles on the sink, so they do not clog the drain or cause mold growth.
Scrub the sink and fixtures to remove the grime and grease. Disinfect this area – it is after all where people prepare their food.
Wipe down and disinfect countertops
Tables and Chairs
Remove all the food particles and litter from the tables. Use an abrasive sponge to remove stains. Sanitize the tables with a disinfectant.
Clean the chairs using cloth sprayed with disinfectant.
Dust all horizontal surfaces (including countertops)
Appliances
Fridge – Spot clean the exterior of the fridge (paying special attention to the handle) with antibacterial solutions.
Microwave – The microwave's exterior should be wiped with a damp cloth, especially the buttons and handle – be sure to use disinfectants on these areas also.
Floors
Sweep and mop breakroom floors. Make sure no food particles are left on the floor as these could harbor unwanted bugs or rodents.
Area 3: The Bathroom
These are the dirtiest areas of your office, and they deserve special attention. The cleanliness of your bathrooms are a reflection of your company, so they have to be spic-and-span.
Scrub and disinfect the toilets and urinals using toilet cleaning solutions. The exteriors (tank, tank lever, etc.) are wiped and sanitized, as well.
Wipe the stall walls and doors using a cleaning solution.
Empty the trash bins and replace the liner.
Sinks
Scrub and sanitize the sinks, as well as the faucets and their handles (these can be home to Coliform bacteria).
Remove the debris and backsplash from the countertops and wipe them thoroughly with a disinfectant.
Refill the soap dispenser, toilet paper, and tissue holders. The containers for these will have to be wiped and sanitized too.
Floors and Mirrors
Remove unsightly particles, especially those that accumulated in the corners.
Sweep and mop the floor with a disinfectant.
Use a special glass cleaning solution to remove the spots and grime on the mirrors. Efficient cleaners wipe the mirror with a squeegee to avoid leaving behind water spots.
A gentle reminder: Different offices require different cleaning approaches, but these are the basics that all cleaning companies should accomplish when you employ their services. If your office happens to have a grand piano or Lego towers, we're ready to clean them too!
All the things on this checklist are at the core of MC Janitorial's services. We clean your office from top to bottom, making sure that all areas are spotless and sanitary (we even have special lights we use to check our work to ensure that your office doesn't just look clean but IS clean.
Contact us today for more information about our office cleaning services and see what makes us stand out from your run of the mill janitorial company!