How To Stop Germs from Spreading in The Office; Tips from a Commercial Cleaning Service in Olathe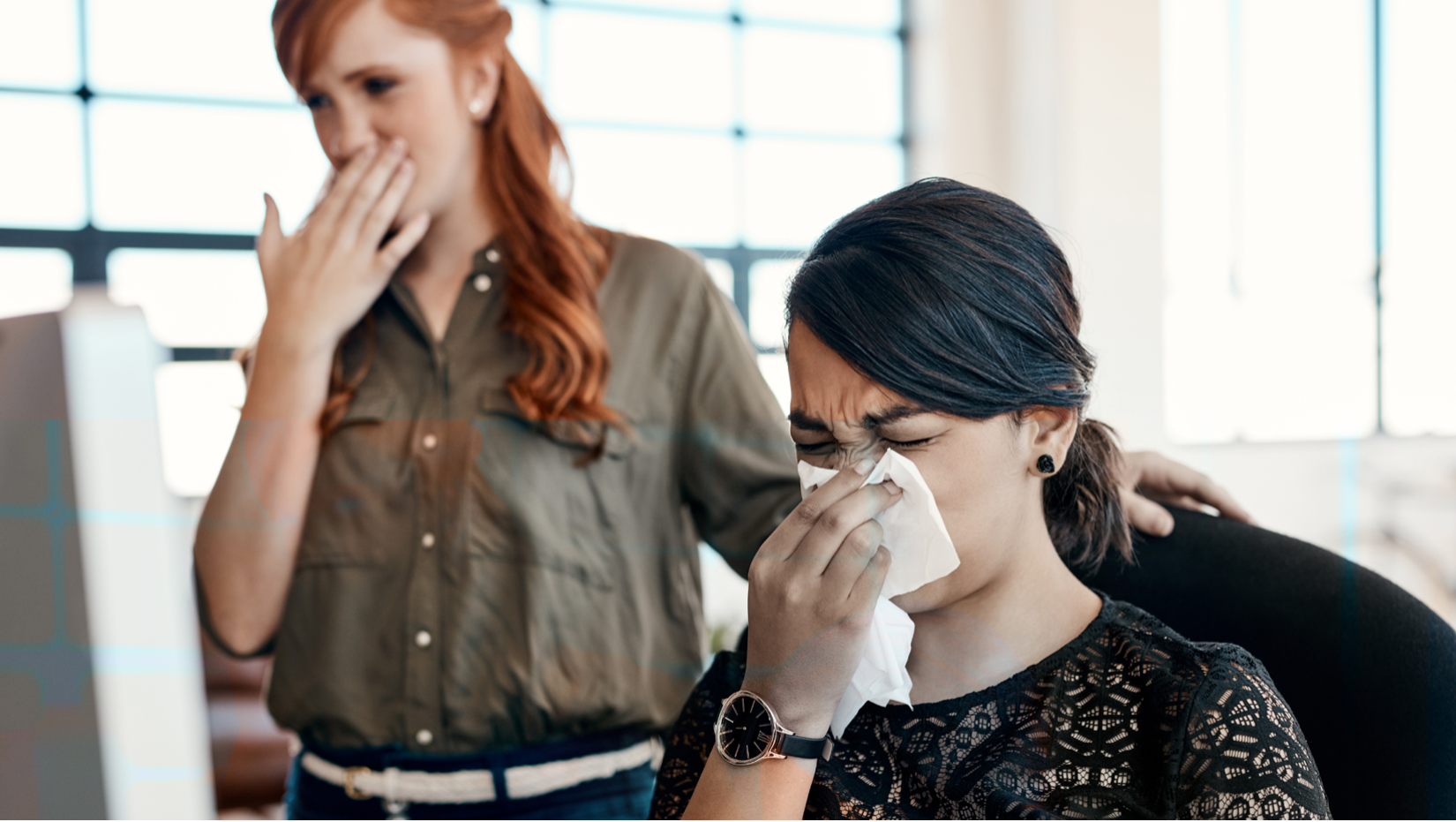 It's no surprise that anytime you are open to the public or have employees coming in and out of the office that there are bound to be germs. These germs can spread throughout the workplace, increasing your employees' sick days. Viruses and bacteria can spread through the air or on surfaces and other locations, making the spread of illnesses more likely.
Hiring an office cleaning service in Olathe to come into your space and sanitize these critical shared areas in your office will help employees stay safe and healthy. This will cut back on sick days and boost employee health.
As you are thinking about hiring an office cleaning company in Olathe, It's a good idea to know where germs and bacteria like to live at the office. In this article, we'll discuss certain areas that require special attention when cleaning the office. We'll also cover the benefits of hiring a professional cleaning service to address these trouble spots.
Surfaces
Many employees eat breakfast or lunch at their desks. While they are eating, germs from their mouth can easily make their way to their desk, computers, keyboard, and phone. These surfaces rarely get wiped down with disinfectant cleaning. If the wrong cleaner is used on an eating surface, it can cause employees to get sick. Therefore, the role of a professional commercial cleaning service in Olathe is very important. Knowing the right products to use on different surfaces will go a long way towards preserving your vital work equipment.
Break rooms are another trouble spot, especially for surfaces. The break room is where food is stored, employees gather, and where they enjoy their lunch. Break rooms are also a place where relationships where workers talk, laugh, and shake hands, which are easy ways to spread germs without even knowing.
Bathrooms are huge germ spreaders as well. Many people each day touch the sink handles, door handles, sink, and toilet handles. Also, many microscopic particles and liquids spray into the air and onto surfaces when flushing the toilet. If you have to touch the faucet or paper towel holder with your hands, then you are touching it with contaminated hands. This almost defeats the purpose of washing your hands. Having automatic faucets or having them disinfected regularly is essential for keeping harmful bacteria at bay.
Air
Certain viruses and illnesses live in the air, including Covid-19, the flu, and cold viruses. When you know there is an exposure in your office, hiring a disinfectant fogging service in Olathe is essential in stopping the spread to other areas. These airborne illnesses can spread rapidly, so staying on top of the issue is essential in keeping your workforce healthy.
At MC Janitorial, we offer the highest quality office cleaning service in Olathe. We strive to keep your office or retail space healthy and germ-free. Our team offers a variety of services, including green cleaning services in Olathe, to keep your employees safe naturally.
Call us today at (913) 488-9211 or visit our website to fill out a contact form for a free quote. We look forward to showing you how our services can benefit your company today!