5 Signs You Need to Hire Janitorial Services in Olathe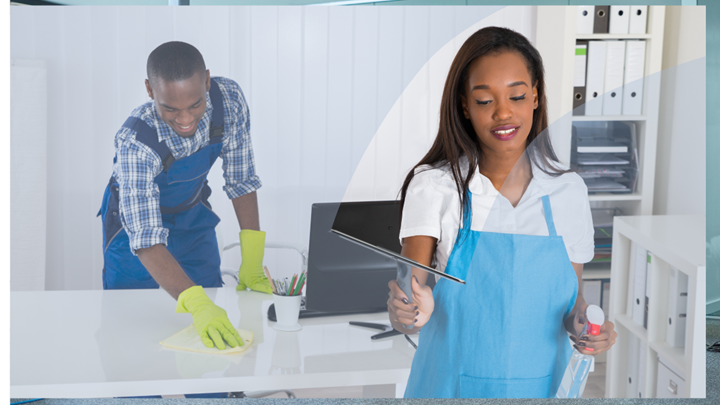 5 Signs You Need to Hire Janitorial Services in Olathe — Hiring a professional cleaning service might be the thing to do if your office space is looking a little dingy. Have you been looking around and thinking about it? Do you have employees that are a little bit lazy with their trash? Hiring janitorial services in Olathe is just the thing to remedy a dirty office if you are seeing one of these five things:
If you notice dirt, dust, and debris build up around the office, it is time to call Olathe janitorial services to clean up your office. There is no time like the present to get this underway. MC Janitorial can do an office deep clean and then maintain a germ-free environment for you.
You need your employees on the top of their game. If your employees are always sick, than you need a visit from Olathe janitorial services to clean up the germs in the area and keep them from constantly reinfecting themselves. Schedule regular cleanings with MC Janitorial to get the job done right.
#3 Janitorial services in Olathe ask, "Do you really have the time to do this yourself?"
As a business owner, do you really have the time to put in to do the cleaning you need to do each evening? Probably not. Especially if you won multiple locations. You need to keep everything dusted, mopped, and sanitized. Use a trusted company for Olathe janitorial services for all your cleaning needs. Take the worry out of cleaning.
If greeting customers into your business is part of your process, trust a commercial cleaning company to keep everything clean and sanitized. Remember, customers notice clean. They will talk about whether your business is clean and especially if your business is dirty.
#5 Janitorial services in Olathe ask, "Are your employees forced to tackle the cleaning themselves?"
Whole it is nice for your employees to try to clean the areas themselves, the shared appliances like the microwave or coffeepot are not expectations you should have of your employees. If one or more of your employees is cleaning floors and other surfaces around the office, it's time to hire a cleaning service in Olathe.
SUPERIOR JANITORIAL SERVICES FOR COMMERCIAL CLIENTS IN KANSAS AND MISSOURI
CERTIFIED PROVIDER OF CLEANER AND HEALTHIER WORKSPACES THROUGH THE KANSAS CITY AREA
NO LONG TERM CONTRACTS
Our building maintenance service covers the greater Kansas City metro areas including Overland Park, Olathe, Leawood, Lee's Summit, Grandview and anywhere within a 50-mile radius of Kansas City.

At MC Janitorial, we are a commercial cleaning service in Olathe that also offers premium office cleaning services in Olathe. It is our job to keep your business healthy and germ-free. We have a variety of cleaning options, including green cleaning services in Olathe to keep your employees safe naturally. We also offer flexible scheduling to accommodate your hours of operation.
Call us today at (913) 488-9211 or visit our website to fill out a contact form for a free quote. We look forward to showing you how our services can benefit your company today!