Office Cleaning Services in Lenexa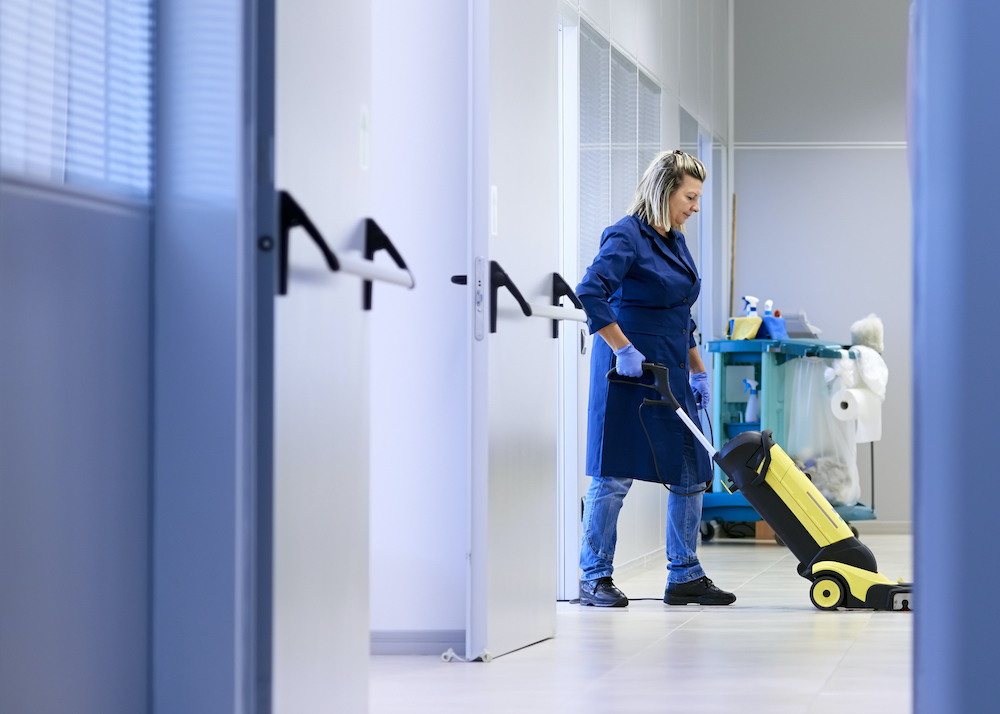 MC Janitorial offers the best medical office cleaning in Lenexa and is OSHA Outreach Certified. As an OSHA Outreach certified business, our professionals are trained on recognition, avoidance, abatement, and prevention of safety and health hazards in the workplace. Our professionals are seasoned pros when it comes to keeping your medical office safe and clean. MC Janitorial provides a maximum clean consistently while delivering a hassle-free experience.
Medical Office Cleaning in Lenexa
MC Janitorial generates your expense into an investment. Bring maximum clean to your facility by choosing MC Janitorial, the leader of office cleaning services in Lenexa. Our goal is to transform building maintenance in the eyes of our eyes and delivery a maximum clean to ensure the safety and health of your employees and customers. When you choose MC Janitorial, you choose a green-certified and OSHA Outreach Certified business. Most commercial janitorial services use harsh chemicals that might clean a little faster but don't clean better. In fact, if you want to both clean and disinfect, speed is not the goal. We offer the best medical office cleaning in Lenexa and maximum cleanliness at your facility to ensure safety and health.
Best Lenexa Office Cleaning Service
Our professionals at MC Janitorial will leave your facility spotless while delivering superior medical office cleaning in Lenexa. We are not a franchise and we do not employ subcontractors. Instead, we are a green-cleaning certified business and OSHA Outreach Certified with trained professionals. Since our professionals are passionate about a clean and healthy environment, your facility will be visibly clean and disinfected down to a microscopic level.
Looking for a Medical Office Cleaning Service in Leenxa?
If you're searching for a Lenexa medical office cleaning, MC Janitorial offers premium cleaning services. We use our special UV MC Lights to double-check our work to make sure everything is maximum clean! We are committed to working around your specific needs, ensuring your facility is spotless on a daily, weekly, or monthly basis.
Our Service Area
MC Janitorial is proud to service the areas in and around Kansas City, including Overland Park, Olathe, Leawood, Lee's Summit, and more. We will essentially clean any office within fifty miles of the center of town.