Why Janitorial Services in Overland Park Need Microfiber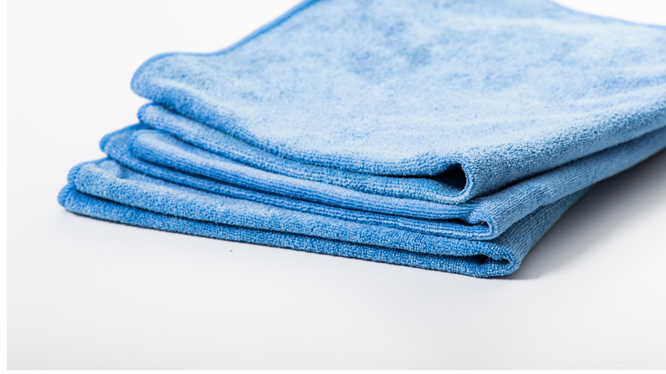 Overland Park janitorial services use microfiber all the time when they are cleaning office buildings around the Kansas City area. Microfiber made its debut in the 1990's and is a synthetic fiber found in the mainstream markets made of this ultra-fine fabric. Microfiber comes in many forms, but janitorial services in Overland Park use it in commercial cleaning. However, when choosing a cloth for cleaning, you are looking for a particular kind of cloth.
The microfiber cloth you are looking for, as recommended by Overland Park janitorial services for both commercial and residential cleaning, is a split microfiber cloth. A split microfiber cloth has 16 segments. These 16 segments capture quite a bit of dirt. Janitorial services in Overland Park want to focus all their energy on capturing dirt in an environmentally friendly way, and split microfiber cloths are a great way to do that.
Advantages of Microfiber
Microfiber is lint-free, hypoallergenic, and non-abrasive. Green cleaning services in Overland Park also stress that the cloths are reusable, making them a fantastic green cleaning product. According to janitorial services in Overland Park, other advantages of microfiber are:
Reduction of cross-contamination and bacteria
Reduction of chemical use
Reduction of water use
Microfiber can be used on its own without any cleaning solution placed on the cloth. This reduced chemical use makes it very eco-friendly and can help keep your office cleaner. With a microfiber cloth, you can use it to clean in the following ways:
Polishing: Use a dry cloth. According to janitorial services in Overland Park, microfiber is great for faucets, handles, etc.
Clean Windows: These are perfect for a streak-free shine.
Mopping: Microfiber mop heads can be laundered and used again and again.
Electronics: Use these to take the fingerprints off your devices.
Remove Stains: With a bit of water, microfiber will take stains out of upholstery or carpet.
Those are just some of the advantages of using microfiber cloths. You can purchase them to use in your residential homes, but MC Janitorial uses them every day. They are a bit pricier than your ordinary cloth but well worth it. Don't want to purchase a microfiber cloth to clean your office space? Hire the professionals instead. Call MC Janitorial today.
SUPERIOR JANITORIAL SERVICES FOR COMMERCIAL CLIENTS IN KANSAS AND MISSOURI
CERTIFIED PROVIDER OF CLEANER AND HEALTHIER WORKSPACES THROUGH THE KANSAS CITY AREA
NO LONG TERM CONTRACTS

At MC Janitorial, we are a commercial cleaning service in Overland Park that also offers premium office cleaning services in Overland Park. It is our job to keep to keep your business healthy and germ-free. We have a variety of cleaning options, including green cleaning services in Overland Park to keep your employees safe naturally. We also offer flexible scheduling to accommodate your hours of operation.

Call us today at (913) 488-9211 or visit our website to fill out a contact form for a free quote. We look forward to showing you how our services can benefit your company today!