Office Cleaning Services in Overland Park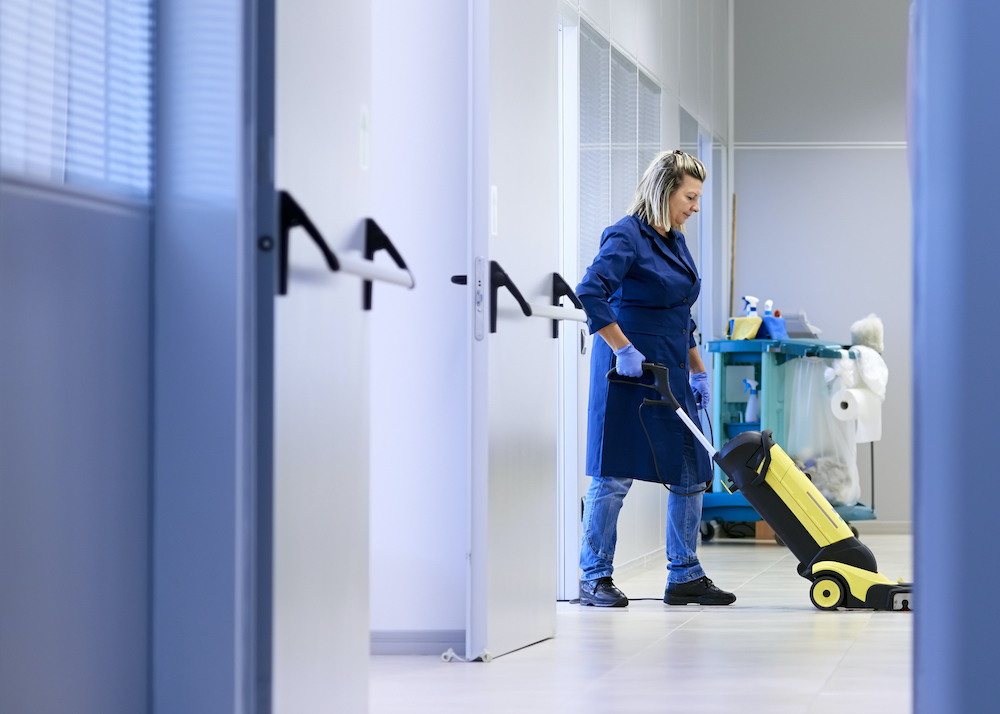 It is essential to value the cleanliness of your office. MC Janitorial takes the cleanliness of your office space seriously and provides the best office cleaning services in Overland Park. Maintaining high levels of cleanliness is our specialty at MC Janitorial and helps present your company in the best possible light when bringing in new and existing clients for meetings. We are committed to the cleanliness of your space. MC Janitorial provides a maximum clean.
Green Cleaning Services in Overland Park
Every company needs a functional cleaning schedule. MC Janitorial is committed to providing superior office cleaning services in Overland Park, ensuring your office is spotless on a daily, weekly, or monthly basis. MC Janitorial offers a hassle-free janitorial experience while delivering a cleaner and healthier facility. Turn your expense into an investment with MC Janitorial.
When MC Janitorial cleans your office space, we use eco-friendly products. We offer the best green cleaning services in Overland Park that ensure a safe and healthier workspace environment. MC Janitorial is Green Certified through the Green Clean Institute, which means your workspace with not only look clean but will be clean down to the microscopic level. We use our special UV MC Lights to double-check our work to make sure everything is maximum clean. If you are working towards making your business more sustainable, cleaner, and healthier, you should consider an eco-friendly cleaning service. MC Janitorial is green certified and provides a safe maximum clean.
What Comes With Our Office Cleaning Service in Overland Park?
MC Janitorial professionals are seasoned pros and provide the best Overland Park green cleaning services for your facility.
We offer the following regular services, including:
Bathroom cleaning services, including cleaning of sinks, toilets, and urinals
Vacuuming
Office waste clearing and disposal
Break room and kitchen area cleaning
Office cubicle cleaning and tidying
Window cleaning
Cleaning of blinds
Upholstery cleaning
Inspections to identify hidden dirt and grime
Medical office cleaning services
You can see our work on display in the cleanest buildings in the area, including office buildings, warehouses, distribution centers, industrial plants, medical facilities, schools, research facilities, retail stores, car dealerships, fitness centers, community centers, retirement facilities, and more. As you can see, MC Janitorial has a wide range of abilities and clients where we provide superior green cleaning services in Overland Park.
Overland Park Office Cleaning Services
At MC Janitorial, we customize your service to fit the needs of your office space. We provide a variety of services that ensure a maximum clean with eco-friendly products. From disinfectant fogging to construction clean-up and everything in-between, MC Janitorial takes the cleanliness of your office space seriously. As the leading provider of Overland Park office cleaning services, we offer regular services such as window cleaning, office waste clearing, upholstery cleaning, bathroom cleaning, and cubicle cleaning. At MC Janitorial, you can pick and choose the services you want, and our specially trained team will deliver you a cleaner and healthier space.
Our Service Area
MC Janitorial is proud to service the areas in and around Kansas City, including Overland Park, Olathe, Leawood, Lee's Summit, and more. We will essentially clean any office within fifty miles of the center of town.
Get Office Cleaning From MC Janitorial Today
Office business cleaning services are an investment in your company. Not only do they help to keep your office hygienic and reduce employee sick days, but they also may help you make a good impression on clients.
Offices need cleaning services, from small businesses to massive corporations, medical facilities to office buildings. Get in touch with the MC Janitorial today and find out how we can help transform your workplace with a regular cleaning schedule.