Restaurant Cleaning Services in Kansas City
Whether it's general restaurant kitchen cleaning services you need or something more specific, MC Janitorial is here to help. Our professional cleaning services provide you with a turn-key solution that seamlessly integrates with your operation. Achieve incredible work environment cleanliness at a fraction of the labor costs of doing it in-house.
When it comes to restaurant cleaning services, you need the best. The state of your kitchen is a critical factor in determining the success of your business. Hygiene issues can often make or break enterprises in the foodservice industry, making it vital that your premises remain as clean as possible.
At MC Janitorial, we're here to help. No other restaurant cleaning company in Kansas City has more experience helping restaurateurs resolve hygiene problems in their kitchens. We're not afraid to deal with all the problematic, nitty-gritty cleaning issues that can arise in a commercial kitchen, supporting you when you need it and where you need it.
The Importance Of Restaurant Cleaning Services
All commercial operations need to maintain high standards of cleanliness. But the need to maintain good hygiene is arguably highest in kitchens. Cleanliness is not only a brand issue but also a matter of public health and safety. A dirty restaurant can potentially cause massive problems for customers and owners.
Cleaning kitchens professionally, however, can be demanding. Removing grease and grime from stove hoods and grease traps, for instance, is particularly challenging. Often you need professional assistance to ensure that the job gets done.
MC Janitorial is your restaurant cleaning partner we offer restaurant hood cleaning services, restaurant grease trap cleaning services, and a host of other options for keeping your kitchen clean and fresh. With our ample experience in the industry, we're able to help you protect your brand and your customers from the potential fallout of improper hygiene.
You no longer have to worry about dirty surfaces, bacteria in your stockroom, or rancid grease on your cooking apparatus if you choose to work with the pros.
What's Included In Our Restaurant Cleaning Services?
The precise services included as part of our restaurant cleaning services depend primarily on the unique needs of your kitchen and premises.
We offer the following regular services, including:
Cleaning of all surfaces
Dishwasher cleaning
Internal and external oven cleaning
Grease trap cleaning
Professional kitchen hood cleaning
Anti-bacterial treatments
Service area cleaning
Hot plate cleaning
Floor cleaning, including underneath appliances
Full floor deep cleaning including oil and food splatter cleaning
Hot light cleaning in service areas
Deep fat fryer cleaning
Store cupboard and inventory cleaning
Refrigerators and freezer cleaning and defrosting
Serving hatch cleaning
Coffee and food machine cleaning
Toilet cleaning
With MC Janitorial, you get a comprehensive cleaning that can cover all areas of your restaurant. Call us today to find out how we can help you push through your cleaning pain points and resolve them permanently.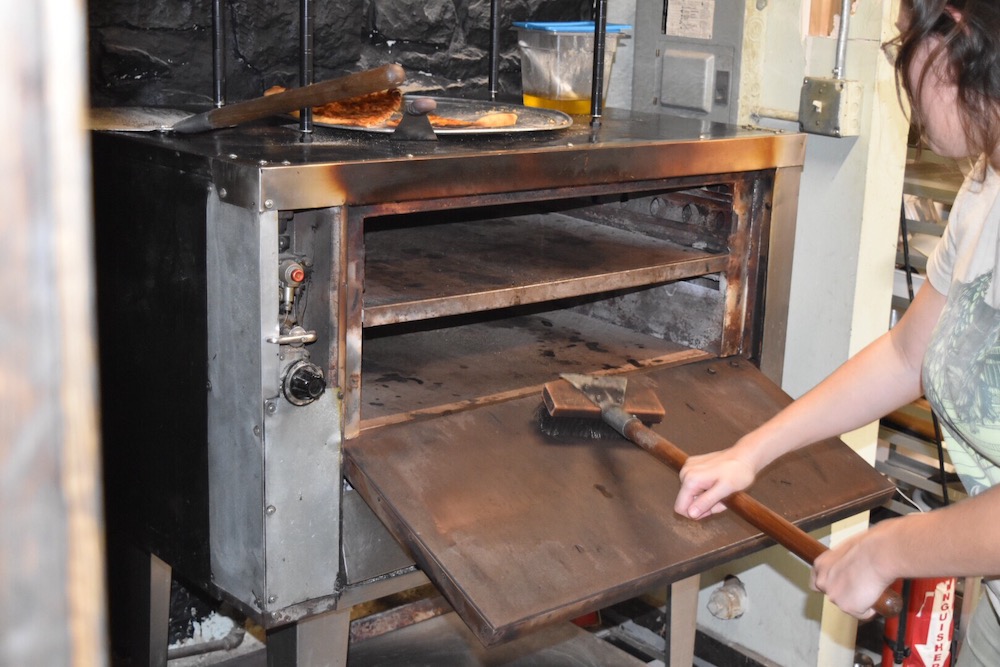 Get A Customized Cleaning Plan For Your Restaurant
No two restaurants are alike, so at MC Janitorial, we don't believe in a cookie-cutter cleaning process. Instead, we create a plan with you, detailing the regular cleaning you'd like to receive.
The cleaning specification sets out what to expect. We'll go through all of the elements that you'd like cleaned and the unique services, like grease trap cleaning, you'd like to include. At the end of the process, our team of professionals and your colleagues will know the cleaning schedule and all the added services. It's what a janitorial service should be.
MC Janitorial: Certified in Green Cleaning
Do you want your restaurant or foodservice business to be more eco-friendly? We do, too!
MC Janitorial is certified in Green Cleaning. This certification means that we meet the environmental standards set by the Green Cleaning Institute. Wherever possible, we use chemicals that are safe for your staff, customers, and the people living in our communities and on our planet.
Green Cleaning is particularly important when food is concerned. With us, you can ensure that your customers do not consume any harmful residues left on surfaces once cleaning is complete.
The Areas We Serve
MC Janitorial cleaning services for restaurants cover the Kansas City metro area and anywhere within a fifty-mile radius from the center of town. That includes Lee's Summit, Grandview, Olathe, Overland Park, and more.
Restaurant Cleaning Is An Investment In Your Business
Ultimately, cleaning is an investment in your restaurant business. It's a way of protecting your customers, avoiding food hygiene issues, and promoting your brand.
Regular, professional, and deep cleaning is an important part of running a restaurant. You need partners who understand the needs of your operation and can provide ongoing support.
Invest in your food industry business today with MC Janitorial.